Betting On Derby Horses
If you have any plans to bet on Derby horses on Kentucky Derby race day then you better hurry because it is today! The 2014 Kentucky Derby will be ran at 6:30 PM EST today and nationally televised on NBC. Please check your local listings to see how you can watch Bob Costas sweat it out like the rest of us.
If you do not know how to bet on horses, the first thing you should do is look at the odds associated with the horse you are thinking about betting on. For example, if California Chrome has betting odds of 2/1 beside of his name, that means if California Chrome will pay out 2 to 1 for every dollar bet on him to win the Kentucky Derby. The lower the odds, the better chance the horse has to win.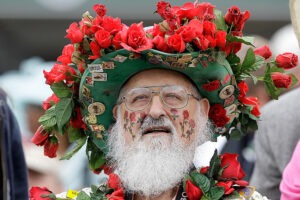 When some people go the betting window, they only have one thing on their mind: money. How can you cash a winning ticket that pays out huge? You can either bet big or begin betting on exotic wagers. What is an exotic wager? If you can pick the 1st and 2nd place finishers of a specific race, you can bet on an exacta wager which multiples your odds on both horses against your bet amount. While you may not win this bet a lot, when you do win, it will pay out in a large sum. The same principles apply if you are trying to pick to the 3 horses, which is called a trifecta and if you can predict the top 4 finishers, that wager is called a superfecta. These bets pay out massively if you hit and if you can not find a better Derby day betting value than betting on exotic bets.