How to Breed a Kentucky Derby Winner
Becoming a winning horse at the most prestigious race in the country, perhaps the world, is no small feat. It takes breeding to bring out the spirit, speed, agility, temperament, and sheer willpower of both horse and breeder. It also takes a dedicated team of owners, trainers, breeders, jockeys, and handlers to make it all come together. Each of these element works in concert with the horse to make him or her a winner.
The breeding is perhaps the key. Having a pedigree that goes back to many other winning relatives, may assure that a future winner is waiting in the wings, or the foaling room. Having sires and dams that are winners can be a sure sign. Take for example the following horse names from Calumet Farm, who have so far had nine Kentucky Derby winners: Whirlaway in 1941, Pensive in 1944, followed by the great sensation of 1948- Citation. In 1949 came Ponder, 1952 Hill Gail, Iron Liege in 1957, Tim Tam in 1958, Forward Pass in 1968, and finally Strike the Gold in 1991.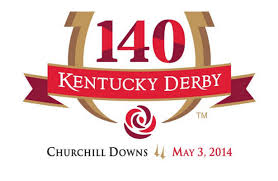 Amazingly, eight of the above nine horses were foaled in the barns of Calumet in Lexington, Kentucky, with Strike the Gold being the only exception. The breeding successes were due in part to a sire named Blenheim II who came from English stock. Calumet Farm has been the leading breeder and owner of Preakness Stakes winners with seven in each. Remarkably, two colts and three fillies of theirs have won the Triple Crown. Thoroughbreds today can trace their pedigrees to just three stallions originally imported into England in the 17th and 18th century, just as Calumet Farm's Blenheim II could.
Clearly, Calumet Farm whose founding owner in 1924, William Wright also established Calumet Baking Powder Company, had a keen sense for horse flesh as well as baking goods. To be somewhat tongue in check, success does "breed" success.