One-Eyed Horse in Kentucky Derby
Could a One-Eyed Horse Win the Kentucky Derby in 2017? Today we will preview Patch, the one-eyed horse racing in the 143rd Kentucky Derby. Along with 2017 Kentucky Derby online betting odds for Patch, we will also look at other horses trained by Todd Pletcher racing in this Derby.
Trainer Todd Pletcher will have several horses in the Kentucky Derby 143; one of those horses is named Patch. You might be wondering, how did Patch get his name? Patch is a one-eyed horse that will be competing in the Kentucky Derby.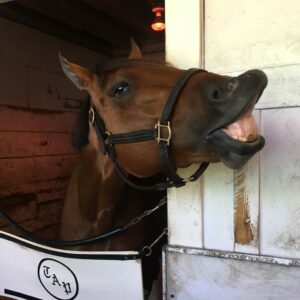 Patch is a classic underdog story. In fact, at 45/1 online betting odds, Patch is a longshot to even hit the board at the Kentucky Derby. Patch is the son of former Kentucky Derby contender Union Rags. Patch's veterinarian diagnosed Patch with an infection in his eye. Unfortunately, the doctors had to remove his eye. Trainer Todd Pletcher originally thought that Patch might have to retire.
Much to Pletcher's surprise, despite Patch's obvious setback, Patch excelled in Kentucky Derby qualifying races. While Patch is a longshot, he might become the horse that everyone is rooting for to win.
Patch has been impressive in Kentucky Derby workouts and many his fans are ready to see him hit the race. Patch is a quick horse that could potentially hit the board in a W/P/S bet and payoff huge at 45/1 betting odds. Consider including Patch in your long shot picks for the Kentucky Derby in 2017.