New Kentucky Derby 144 Betting Line
Are you looking for the latest Kentucky Derby betting odds? Welcome to KDOB, your home ofr the new Kentucky Derby 144 betting line and latest line movements ahead of the 144th Kentucky Derby.
The qualification races for the Kentucky Derby, which means we have less than three weeks until the Run for the Roses. After some impressive performances this past weekend, there are some changes in the latest odds, as well as a few new contenders.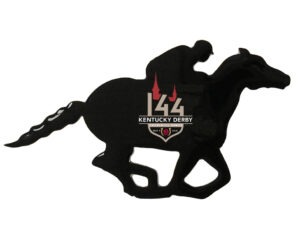 1. Justify (5-2)
Even though he was idle this past weekend, Justify retained the best odds to win the Kentucky Derby thanks to his impressive win over Bolt d'Oro at the Santa Anita Derby. Now that the Kentucky Derby qualification is over, expect Justify to retain the top spot.
2. Magnum Moon (5-1)
Magnum Moon vaulted to second on the list thanks to his impressive win at the Arkansas Derby this weekend, and he is likely to stay there unless he gets injured before the Derby or doesn't look good in the practice runs leading to the Derby.
T3. Mendelssohn (7-1)
Mendelssohn dropped one spot this week due to Magnum Moon's performance over the weekend, but he is still one of the top contenders in the field because of his impressive performance in the Dubai World Cup.
Top 2 Kentucky Derby Contenders
T3. Good Magic (7-1)
Good Magic's win at the Blue Grass Stakes brought him back into the top five, and even though he didn't race this weekend, he vaulted up a spot this week in betting odds.
T5. Audible, Bolt d'Oro (8-1)
In any other year, Audible would have been the favorite to win the Kentucky Derby, winning four of his five starts. However, since there are a couple of undefeated horses in the field this year, his success seems to be overlooked.
Bolt d'Oro remains in the same position he was last week and it likely won't change before the Kentucky Derby unless an injury occurs or doesn't perform well in the practice runs before the Derby.