Quip To Skip Kentucky Derby Focus On Preakness
On Monday, trainer Rodolphe Brisset confirmed that Tampa Bay Derby winner Quip, will skip the Kentucky Derby this season to focus on Preakness Stakes online betting. Quip, who gained 90 points during qualification, recently finished second to Magnum Moon and was considered one of the longshots capable of winning the Kentucky Derby. Brisset also noted that Quip was fine physically and hadn't suffered any injuries. He just felt the three-week turnaround for the Derby might be too much for the horse to handle. If you want to bet on Kentucky Derby online you have come to the right site.
Preakness Stakes Online Betting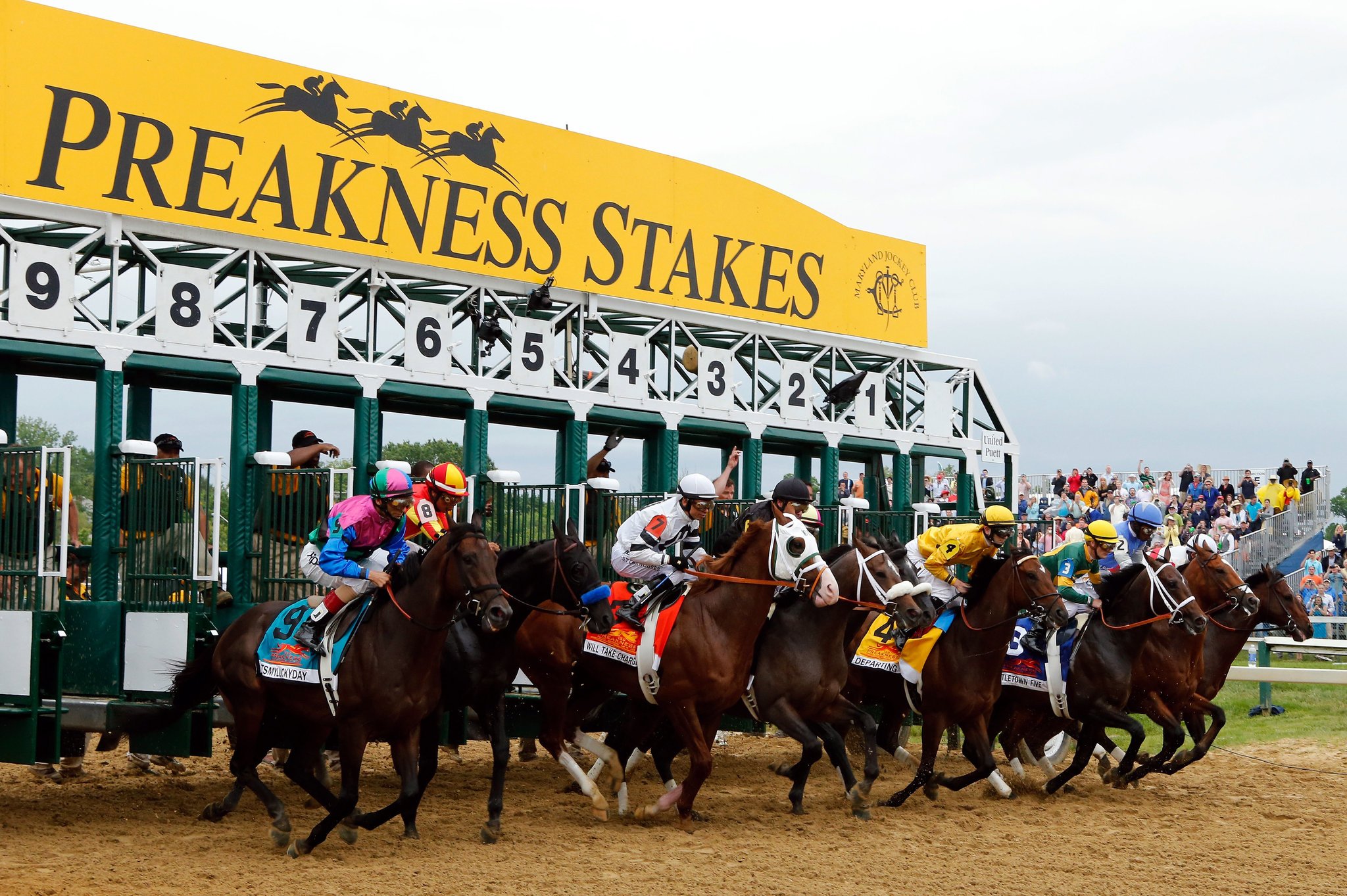 "I talked to the ownership last week about the way he came out of the race and he came out fine and sound," Brisset said. "But I feel like the three weeks is going to be asking too much. Of course I want I want to run in the Kentucky Derby but I have to think about the horse first. To run in the Derby just to run is not the thing to do."
"We have a horse who could definitely win a grade 1 down the line but that three-week time frame is just too short. He's going to need a bit more time. So he's going to be pointed to the Preakness."
With Quip out and Gronkowski suffering a minor setback, Steve Asmussen-trained Combatant is all but guaranteed a spot in the Kentucky Derby.
"I think it's just matter of how he's doing next week," said David Fiske, manager of Winchell Thoroughbreds regarding Combatant's Derby status. "He's doing fine and he's won over the track. If not for a nose and a head, he would have been second in the Arkansas Derby and everyone would be going 'Oh he's a contender for the exotics.' And a nose and a head isn't much. So if you're someone who likes Solomini, you have to like Combatant."