California Chrome Kentucky Derby Odds
If you are not quite sure on who to bet on for the Kentucky Derby then allow us to introduce you to California Chrome and the latest California Chrome Kentucky Derby odds and posted wagering lines for online betting as per online racebooks at present time.
Many analysts believe that California Chrome will be the run away favorite in the Kentucky Derby. On April 5th 2014, California Chrome won the Santa Anita Derby by 5 ¼ horse lengths. This win has helped propel California Chrome to favorite to win the Kentucky Derby. All of the top analysts believe that California Chrome is a top contender and it will be interesting to see how the horse can perform on the big stage.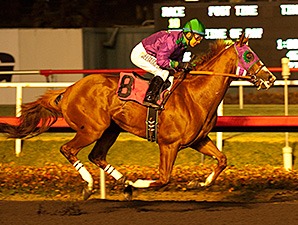 According to the LA Times, California Chrome was foaled for $8,000. To put that into perspective, the Santa Anita Derby is a race with a purse of $1,000,000. This horse is currently ranked number 1 on Equibase for 2014. California Chrome has won all three races he has participated in this year. Art Sherman is the trainer of California Chrome.
Can California Chrome feel right at home in his old Kentucky Home for Kentucky Derby betting? The Santa Anita Derby attracted around 35,000 attendees. The stage of the Kentucky Derby is at least 5 times that despite not being in Los Angeles. California Chrome's hot streak will have to continue if he can find himself in the winners circle draped with a blanket of roses. All of the analysts believe that California Chrome will have betting odds around 4/1 at the time of post for the Kentucky Derby.