How Did the Kentucky Derby Start
The Kentucky Derby at Churchill Downs has been around since the 19th century, and while many watch the event either in person or from a television, not all are aware of how the race started. Interested? Keep reading for a brief history of how "The Greatest Two Minutes in Sports" got its start.
Like many great things, the Kentucky Derby started as a hope and an idea, one that a 26-year-old Col. M. Lewis Clark had while traveling in Europe in 1872. After meeting with several of those in the industry, such as Vicompte Darn, the Vice President of the French Jockey Club, he brought his dream back to the states. Horses were already big in Kentucky, and what better place to make the base for the new track than in Louisville?
To raise funds, he sold off memberships to the track at $100 a piece. After selling 320 of them, his results were $32,000 and he was able to get his track underway. Clark leased land from his two uncles – Henry and John Churchill – and the 80 acres became the site of Churchill Downs.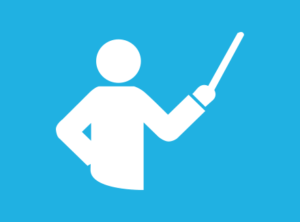 On May 17, 1875, the track opened. The Kentucky Derby – along with the Clark Handicap and the Kentucky Oaks – was one of three inaugural races that were an homage to three races Clark saw in England, and they've been a part of Churchill Downs ever since. The first race was, indeed, a momentous occasion in and of itself. Aristides, who was a 3-year-old chestnut colt owned by H.P. McGrath, became the first horse to win the Kentucky Derby, in huge part thanks to his two African-American trainers and riders – Ansel Williamson as the trainer, and Oliver Lewis as the jockey. Now that you know how did the Kentucky Derby start you should click here for information on how to bet on the Kentucky Derby online for the upcoming Kentucky Derby 2015 racing event.
Over 10,000 people watched Aristides beat out 14 other horses during the first Kentucky Derby as they ran around the then 1.5 mile track. The track was later shortened in 1896 to 1.25 miles. The race has come a long way since then. Today, more than 100,000 people attend the Kentucky Derby every year, and in 2012 alone, there were 165,307 in attendance, more than in any year before. Clearly, the Kentucky Derby is growing in size year after year as we make our way towards Kentucky Derby 2015.