Kentucky Derby Stats
Considering the Kentucky Derby started on May 17, 1875, there's been many horses who ran the race in hopes of crossing the finish line first, but only 139 to-date have grabbed the title. If you're planning on watching the race, chances are you've been doing your research on this year's contenders, but what about those who have come before? Keep on reading for a statistical analysis of past Kentucky Derby winners.
Aristides was the first winner of the Kentucky Derby
Aristides was a chestnut colt that was owned by H.P. McGrath and trained and ridden by two African-Americans: Ansel Williamson as the trainer and Oliver Lewis as the jockey. He was sired by Leamington, his dam was Sarong, his grandsire was Faugh-a-Ballagh, and his damsire was Lexington. If you have a similar feeling on who is going to win this Kentucky Derby like the owners of Aristides did then you should place your Kentucky Derby bets today before Saturday's big races. Aristides crossed the finish line with a time of 2:37 3/4 and earned a purse of $2,850. To this day, there's a statue of Aristides at Churchill Downs.
Only 11 Kentucky Derby winners have gone on to win the Triple Crown. Really? Yes, only 11!
The Triple Crown is the ultimate achievement in horse racing, and with good reason – so few accomplish it. In order to win, you have to come out first at the Kentucky Derby, the Preakness Stakes, and the Belmont Stakes. The 11 horses who achieved the near impossible are Sir Barton in 1919, Gallant Fox in 1930, Omaha in 1935, War Admiral in 1937, Whirlaway in 1941, Count Fleet in 1943, Assault in 1946, Citation in 1948, Secretariat in 1973, Seattle Slew in 1977, and Affirmed in 1978.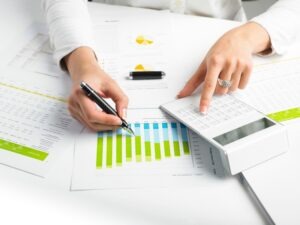 Most winners are bred in Kentucky
Most of the horses who have crossed the finish line first were bred in Kentucky – 106 to be exact. The only other states who have bred winners are Florida, Virginia, California, Tennessee, New York, New Jersey, Pennsylvania, Texas, Kansas, Illinois, Ohio, Missouri, Maryland, and Montana.
Only two countries other than the United States produced Kentucky Derby winners
Canada and England are the only two countries other than the United States who have been the birthplace of Kentucky Derby winners. Canada had Northern Dancer in 1964 and Sunny's Halo in 1983, while England had Omar Khayyam in 1917 and Tomy Lee in 1959.
Only three fillies have won the Kentucky Derby
Out of 139 winners of the race, only three have been fillies: Regret in 1915, Genuine Risk in 1980, and Winning Colors in 1988.
Now that you know some knowledge of past winners, you can impress all your friends at the Kentucky Derby get together you will be attending or talking about at work.