Who to Bet on in the 2014 Kentucky Derby
Update: Update, update, get your updates here! Okay so there are only a few hours left before the big race and many bettors have joined online racebooks but still twiddling their thumbs on who to bet on in the 2014 Kentucky Derby. If you are one of the above described Americans then take heath. Our updated 2014 Kentucky Derby online betting picks and predictions are here.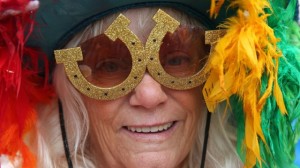 Based on the previous 140 years of the Kentucky Derby it is not always the clear favorite who comes in first place. Sure, California Chrome looks to be the likely hero going into today's Kentucky Derby but we do not expect anything higher than a 2nd place finish for this thoroughbred today. We did however like Hoppertunity to win it all before he was scratched yesterday. So who are we left with you might be asking? Pablo Del Monte is also a scratch but we never had him even placing in the top 10. So without further ado here are our projected 2014 Kentucky Derby betting picks:
1st – Wicked Strong
2nd – California Chrome
3rd – Danza
There you have it, our updated Kentucky Derby wagering picks to win, place, and show in today's first leg of the Triple Crown. Don't be fooled by the hype, we do not predict California Chrome to win today's race. You can place the above bets at the Bovada or BetOnline horse betting websites that accept players from the USA and Canada.