2020 Kentucky Derby Betting Tips
Things to consider about 2020 Kentucky Derby betting tips. Horse racing's richest tradition had to postpone its marquis event. This due to the COVID19 pandemic. Since the Kentucky Derby will be held on Saturday, September 5th 2020, those who are betting on the event have a few things they wouldn't normally need to consider.
For example, it's still unclear if fans will be allowed to attend the Kentucky Derby in 2020. Weird, right? The event routinely attracts well over 100,000 fans. Into the historic horse racing venue. As a result, one of the biggest factors on the race itself are how the horses will react to the roar of over 100,000 fans as the horse round the far turn. This is something to keep in mind. As you handicap the race because as we've seen in Kentucky Derby 145, horses have "Ducked out" due the crowd noise and some experts suggest this was why Maximum Security was ultimately disqualified from the Derby.
Picks for 2020 Kentucky Derby Betting Tips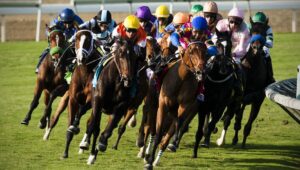 Another thing to keep in mind is this will be the most mature crop of 3-year-old horses to ever run in the Kentucky Derby. What does this mean? Horses develop rapidly. Also, many experts suggest a horse may peak at different ages. That's why a lot of champion 2-year-old horses rarely go on to be champion 3-year-old horses. It's also the same reason why some horses like Vino Rosso have unremarkable 3-year-old campaigns but come back as 4-year-olds to win major championships like the Breeders Cup.
This is important to keep in mind. For the reason that with the Derby being in September. You can realistically throw out a lot of races that horses ran early on in the year. Some horses may be more fit in September. Than they were in April. Others might put on more muscle. Lose fat or continue gain more speed as the trainer has more time to work with them. Could this mean that the Kentucky Derby is due for another major upset this year? You can bet on favorites now. Keep an eye on all of the contenders. Evaluate how they are developing as we get closer to Derby day.