Where Are Derby Winners Bred
There are two things that Kentucky Derby winners usually have in common: they're bred in Kentucky and they're colts. Since the Kentucky Derby started on May 17, 1875, a whopping 106 out of 139 winners have been bred in Kentucky. Only three fillies – Regret in 1915, Genuine Risk in 1980, and Winning Colors in 1988 – have ever won the race. Today we will take a look at the origins of past Kentucky Derby winners leading up to Kentucky Derby 2015.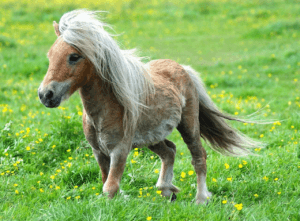 Orb was the last horse bred in Kentucky that won the Kentucky Derby. Foaled on February 24, 2010, he was sporting the Garland of Roses on May 4, 2013. Behind Kentucky, Florida comes in second with 6 winners, the last of which was Silver Charm in 1997, and following the Sunshine State is Virginia with 4 winners. California only had 3 winners until 2014 when California Chrome came out a winner at the Kentucky Derby.
Tennessee has had 3 winners in the history of the race, and their last was quite a long time ago in 1897 when Typhoon II was first to cross the finish line.. New Jersey, Pennsylvania, Texas, England, and Canada each have 2 winners, while Illinois, New York, Ohio, Kansas, Maryland, Montana, and Missouri each have 1.
The Calumet Farm in Lexington, Kentucky, holds the record of owning the most horses to win the race. Established in 1924, they've had eight horses walk away winners, including two Triple Crown winners – Whirlaway in 1941 and Citation in 1948.
There's no signs of the Kentucky Derby stopping any time soon, and one of the great things about the race is that the winner can come from virtually anywhere. Who knows, maybe the next first place Kentucky Derby winner will be from your own backyard. If you want to bet on that take a look at our above recommended Kentucky Derby online racebooks.