Kentucky Derby Betting 2013
Kentucky Derby Betting 2013 is still a little bit aways but you can never be too early to place your Kentucky Derby bets online or just get some solid wagering information on the upcoming 139th running of the Kentucky Derby which will start on May 4, 2013.
It's never too early to begin thinking about which Horses could win the Kentucky Derby in 2013. The run for the roses has people more excited than ever for Kentucky Derby Betting in 2013. Although the big race isn't until May 2013, a few contenders have shown that they have what it takes to make a run for the Roses in Louisville. One horse to keep an eye on is Shanghai Bobby. Shanghai Bobby just won the Champagne stakes at Belmont by 5 horse lengths. This undefeated soon to be 3 year old has qualified for the Derby and is currently the early front runner to win. Some odds makers have booked this horse at 20/1 odds if you were to bet this horse as a future bet. This horse is trained by Todd Pletcher.
Another horse to watch closely is Power Broker. Trained by the legendary Bob Baffert, Power Broker is the second favorite leading up to the derby and Power Broker is currently sitting at 40/1 in the Derby odds pool. Power Broker recently won the Front Runner stakes at Santa Anita allowing the horse to qualify for the Kentucky Derby.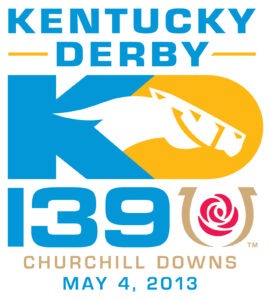 Keep a close eye on these two horses as you begin to prepare for Kentucky Derby Betting in 2013. Each of these horses has the pedigree and the trainer to go the distance and win the run for the roses in May. When it comes to Kentucky Derby online betting in 2013 we like both the Twinspires Racebook and the Bovada online sports wagering site. Check out our list of the top sportsbooks for the 139th Kentucky Derby and check out why these sports betting sites are the cat's meow.