Kentucky Derby Hats
From big ugly hats, to even crazier dresses, the Kentucky Derby has some of the most interesting customs of any major sporting event and we are in for a treat when we watch Kentucky Derby 2014.
It isn't just the ladies that put on hats on opening day of the Kentucky Derby that takes place on the first Saturday in May each year at Churchill Downs in Louisville, Kentucky. Men seem to be just as eager to show of their derby day spirit even though men's hats are not the elaborate versions that women wear. A little history about hats however, is in order to understand why we do what we do every year in May.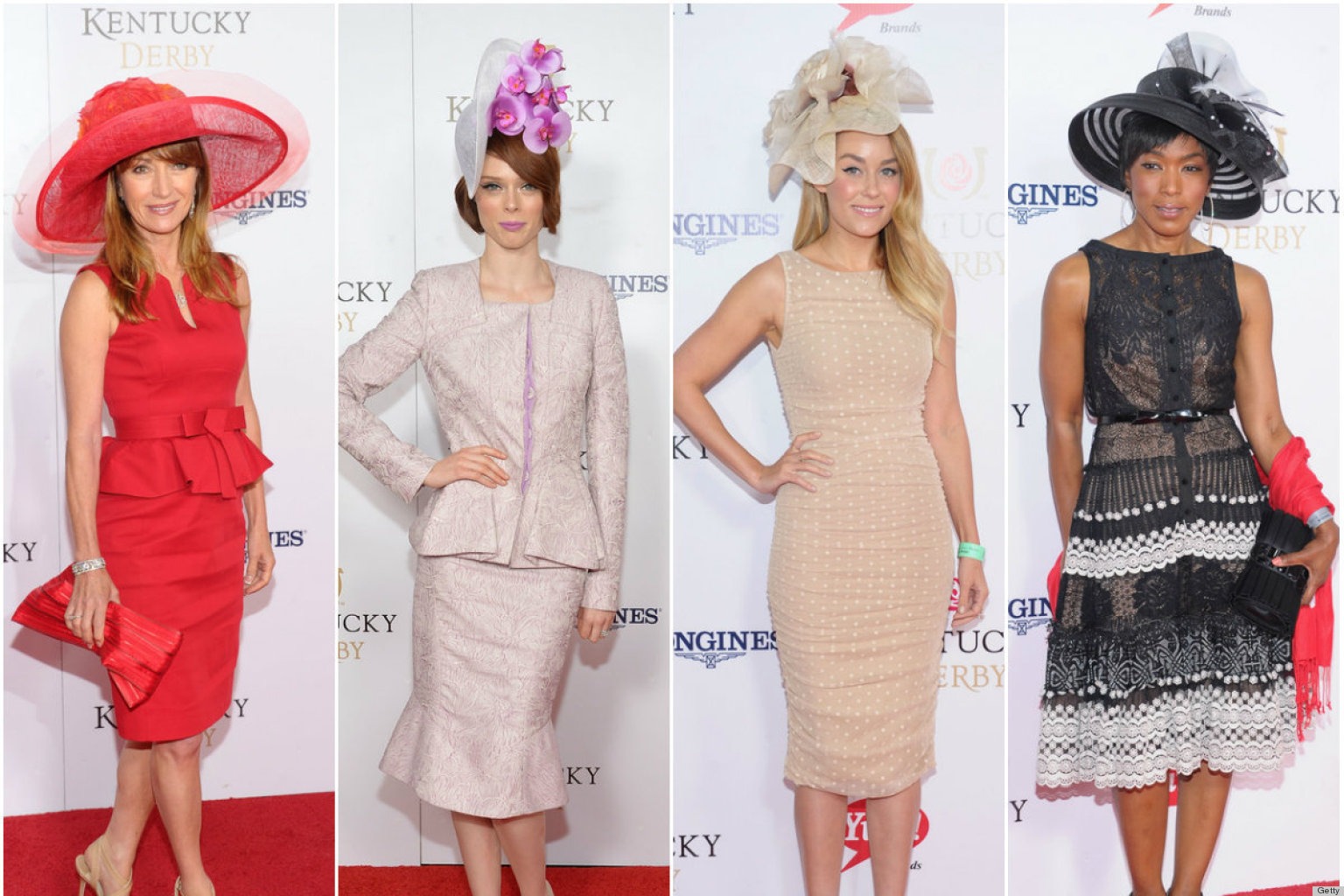 The derby hat or bowler, as it is commonly known, was originally a stiff hat in form, due to the shellac applied to make the head covering strong in order to protect one's head. Today, they are much more flexible and fit the head more comfortably. There are no designs on it and are simply black in color. Way back when, bowler hats were worn at the Epson Derby in England. England is not only the place where a lot of American history began, but also the place where the history of the Kentucky Derby began. We Yanks named our derby after the Epson Derby because after all, the 12th Earl of Derby began the whole thing about horse racing derbies and the wearing of hats in 1780.
Today, 2014, ladies hats at the Kentucky Derby tend to be eccentric, over-the-top, or supremely elegant. What it is not is boring to be there on opening day to see the feathers, flowers, festoons, and other hat adornments that are even ridiculous in some cases.
Originally at the turn of the century, umbrellas were banned from being carried into the derby areas since derby watchers needed a clear view to see the track. Imagine then, with unpredictable weather and fashion colliding – voilà – we get the remarkable phenomenon of derby day hats. It keeps the rain off the curls and the sun out of the eyes and adds to the pizzazz, vitality, and glamour that we know as opening day of the world famous Kentucky Derby.