Past Kentucky Derby Trifecta Payouts
The 143rd running of the Kentucky Derby is just around the corner and many horse bettors are looking to place a Trifecta on the big race. Below we have revisited past Kentucky Derby trifecta payouts and what winners were paid out on winning Kentucky Derby trifecta bets.
If you are a casual sports bettor in 2017 who is looking to get rich by betting on Kentucky Derby 143, you should be prepared to do one of two things: Bet a large sum of money on the winner or correct pick and exotic bet for a small wager.
For most sports bettors, an exotic bet such as Trifecta Box is the best way to earn a huge profit at the Derby. In a Trifecta box, you will pick 3 or more horses to win, place and show in that exact order. When you "Box" your bets, you combination of 3 or more horses can finish in any order, as long as they are in the top 3 places for horse betting payouts.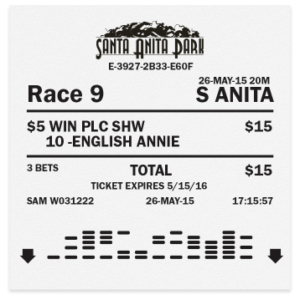 To get an idea of what you could have won in past Kentucky Derby races and Kentucky Derby betting payouts, here are some of the payouts for $1 wagers on trifecta picks.
Kentucky Derby 142 Trifecta Payout
In 2016, the Kentucky Derby Trifecta paid out $173.40
Kentucky Derby 141 Trifecta Payout
In 2015, the Kentucky Derby Trifecta paid out $101.00
Kentucky Derby 140 Trifecta Payout
In 2014, the Kentucky Derby Trifecta paid out $1,712.30
Keep in mind that these were only $1 bets. In 2017, you have another chance to get your piece of the Kentucky Derby betting pools. Go ahead and start making your Trifecta Box picks for Kentucky Derby 143 today.