Kentucky Oaks And Derby Betting
The Kentucky Derby is now less than four weeks away but first is the Kentucky Oaks and Derby. When it comes to Kentucky Oaks and Derby betting the wagering odds are always misleading. Similar to during the entire qualification process, the odds for the Derby have changed once again with a few new horses emerging as contenders thanks to their performances over the weekend.
Here are the latest Kentucky Derby Wagering Odds
1. Justify (3-1)
After defeating Bolt d'Oro at the Santa Anita Derby, Justify became the favorite to win the Kentucky Derby. Now that he is done with qualification, Justify won't be entered in any more races before the Kentucky Derby, which means he will likely have the best odds to win unless he suffers an injury before the race.
2. Mendelssohn (5-1)
Mendelssohn takes the second spot this week thanks to his impressive performance in the Dubai World Cup and Bolt d'Oro's second place finish on Saturday. Even though there are still some doubts about his ability to win the Kentucky Derby, the horse has lived up to expectations so far, and a lot of horse racing fans believe there is good value in his wagering odds.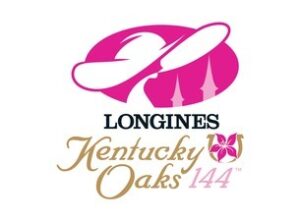 3. Audible (7-1)
Audible dropped a spot a week after winning the Florida Derby heading into the Kentucky Oaks and Derby betting 2018. Despite the drop, his odds to win the Kentucky Derby improved this week, and with the big wins he had during the qualification process, he also is a good value at his current odds.
4. Magnum Moon (8-1)
After another weekend in which he didn't race, Magnum Moon remains in fourth place with improved odds to win the Kentucky Derby. If he performs well at the Arkansas Derby this week, expect to see his odds improve again next week.
5. Good Magic, Bolt d'Oro (9-1)
Good Magic remained in fifth position this week despite his win at the Blue Grass Stakes, while Bolt d'Oro dropped down to fifth after losing to Justify over the weekend. With neither horse having any more races until the Kentucky Derby, don't expect their odds to change too much.