General 2017 Kentucky Derby Guide
Are you new to horse betting, more specifically new to the Kentucky Derby? Allow our general 2017 Kentucky Derby guide serve as your eyes and ears for helping you learn all there is to know about horse racing in general and the Triple Crown in all its glory.
The 143rd Running of the Kentucky Derby will take place in Louisville, KY on Saturday May 6th 2017. This race has been held each year at Churchill Downs racetrack since its inception. The international broadcast of the Kentucky Derby will air on NBC.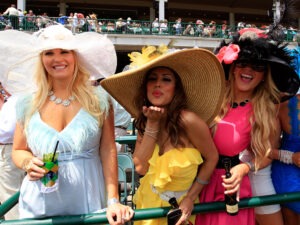 Many of the recent Kentucky Derby races have been run on a wet track. While track conditions have meant very little in recent years, you should always factor in the weather before placing your Kentucky Derby bets.
The Kentucky Derby is a formal event where most of the patrons in the grandstands put on their best clothes, their best dresses and their best hats in order to stand out and have a good time. The Kentucky Derby is one of the longest running American events that has not been interrupted, cancelled or postponed. 
Rain or shine, Kentucky Derby betting is always a huge pastime here in the US and is a surefire race that you can look forward to each and every year. This gives sports bettors a chance to hit it big at the Kentucky Derby if they decide bet a sum of money on a longshot. Weather conditions, track conditions and the way the horses react to a crowd of over 150,000 people will likely become the determining factors in whether or not long shot can win the big race.