Kentucky Derby Preview J Boys Echo
Kentucky Derby Preview J Boys Echo
With J Boys Echo winning the Gotham Stakes at Aqueduct, many horse racing experts have had to take a second look at this up and coming thoroughbred. 
Trainer Dale Romans is one of the most popular trainers in the Louisville, KY area. Romans has won the Preakness, the Dubai World Cup and several Breeder's Cup races over the years. The one race that eludes him is that coveted Kentucky Derby championship. To learn more about J Boys Echo and how to bet on the Kentucky Derby keep reading below.
Could J Boys Echo be the horse that finally wins Dale Romans his first Kentucky Derby? Jockey Robby Albarado is also looking for his first Kentucky Derby win. Albarado has come close in recent years, however this year, he looks to get the job done while riding J Boys Echo.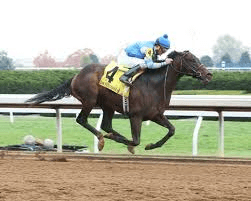 When J Boys Echo won the Gotham Stakes at Aqueduct, many horse racing fans were caught by surprise. J Boys Echo was getting 6/1 odds in the Gotham Stakes. You could consider this a long-shot, considering the fact that El Areeb was a 2/5 favorite in Kentucky Derby online betting in the race. El Areeb went on to Show in the Gotham Stakes race. 
If J Boys Echo can run well in his next race, which looks to be the Bluegrass Stakes, this horse will likely earn a starting spot in the 2017 Kentucky Derby race.