Kentucky Derby Post Positions 2018
The 2018 Kentucky Derby is Saturday, May 5th at 6:46PM EST at Churchill Downs in Louisville Kentucky. This means it's time to start figuring out which horses have the best chance to win the race, and how to make some money off the horse. In order to do that we need to look at Kentucky Derby post positions 2018 as well as Kentucky Derby predictions.
To help make your Kentucky Derby betting easier, we decided to ask Jody Demling for his opinion. For those wondering who that is, Demling has picked the Kentucky Derby winner correctly for the last nine years.
Last year, Demling picked Always Dreaming to win the Derby at 6-1, before he became one of the favorites to win the race. He also had Tapwrit winning the Belmont Stakes last season, which allowed him to win his trifecta and superfecta bets for a big payout.
Kentucky Derby Predictions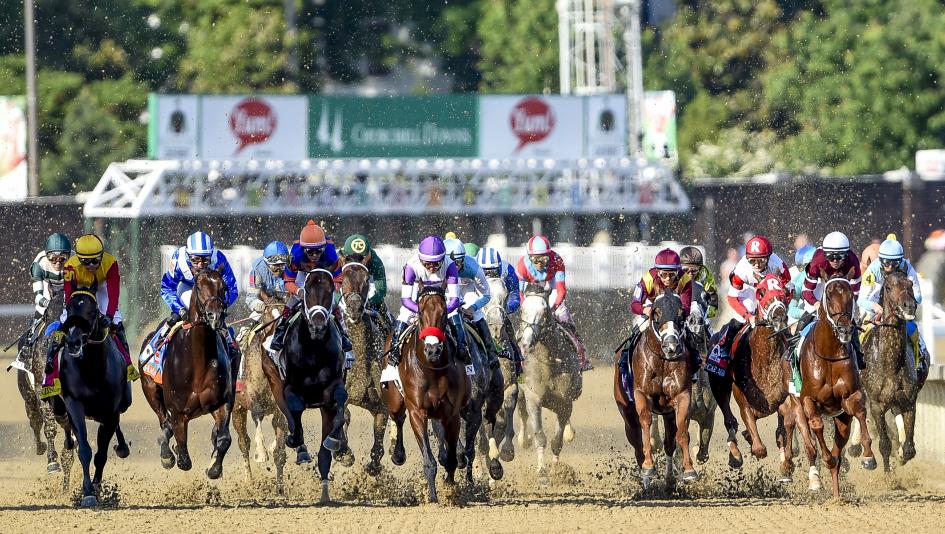 This year, Demling's success continued, as he picked Noble Indy to win the Louisiana Derby over favorite My Boy Jack. He also nailed the top two finishers at the Arkansas Derby, Magnum Moon and Quip.
For the 2018 Kentucky Derby, Demling says to avoid Good Magic, who was once one of the heavy favorites to win the Derby, and still has the fifth best odds of winning it this year at 7-1.
"He didn't look like he wanted any more in the Blue Grass Stakes and I can't imagine he finds another gear in a month," Demling said.
Good Magic's third place finish at the Fountain of Youth Stakes, was another reason Demling will pass on the three-year-old this year.
One horse Demling does like at the Derby this year is My Boy Jack, who has 16-1 odds of winning the Derby, which will provide a big payday for anyone that bets on him to win.
"My Boy Jack will be closing late in the Derby, which should have a very strong pace," Demling said. "He always runs a solid race."
With Demling so high on My Boy Jack, putting some money on him to win isn't a bad idea.