Derby Betting Online Kentucky 2021
The 2021 Kentucky Derby is weeks away. Today, the latest Derby betting online Kentucky 2021 picks. Greatest Honour, one of the top contenders for the Kentucky Derby, suffered an injury during training and will miss out on the Run of the Roses this year.
Trainer Shug McGaughey said that ankle trouble led to his decision to send the three-year-old colt on a 60-day break, with 30 days in the field and 30 days under tack.
McGaughey said Greatest Honour was dealing with stress remodeling, which is described as an exercise-induced condition that may alter the structure of a bone.
"It's not anything we've got to operate on," McGaughey said. "He just needs a little bit of time. He's a little banged up, and we'll give him that. Hopefully we'll come back, and maybe we'll have him for Saratoga."
Kentucky Derby Betting Online 2021 Picks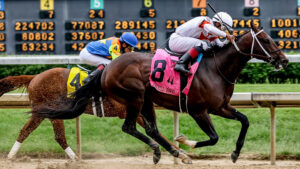 After losing as the favorite in the Florida Derby, Greatest Honour's odds to win the Kentucky Derby dropped from 8-1 to odds as long as 15-1 in Kentucky Derby futures markets in Nevada.
"Anytime we get a blow like that, we're disappointed, but I understand the situation," McGaughey said. "We're trying to do what's best for the horse. I've always sort of felt my whole career is if you miss this race, there's another one down the road. Obviously, there's not another Kentucky Derby, but there's no way that we would want to do anything to compromise Greatest Honour in any way."
Greatest Honour's absence will prevent McGaughey from trying to win his second Derby, following Orb eight years ago. His jockey, Jose Ortiz, will now wind up on Dynamic One, a longshot whom Ortiz rode to a second-place finish in the Wood Memorial on Saturday.