How to Bet on Horses
The 140th running of the Kentucky Derby is still three months away but it is never too early to look ahead for the big race. On Saturday, May 3rd, 2014 live from Churchill Downs in Louisville, Kentucky, we will see the 140th annual road to the roses race, Kentucky Derby 2014. To help you get in on all the action we are going to help you place your Kentucky Derby wagers over the Internet.
Interestingly, all horses celebrate their birthdays on January 1, regardless of the actual date of their births. This means that two year olds race only against other two year olds, three year olds only compete the first half of the year and then ratchet up to challenge other older horses once they have a few races under their belts. The Kentucky Derby is run solely by three year old horses.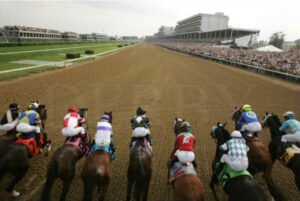 The purpose of knowing the above information, is so that you will be able to make an objective decision on which horse to bet on. Knowing the age and experience of a horse will tell you a lot about their capacity for running in a race. At most racetracks the first thing you should do is get a program. Check out the names and numbers of the horses and jockey names. Also, buy yourself a newspaper called the Daily Racing Form. Once you become initiated in how to read all about past performances for every horse- and there are easy to follow instructions- you'll be ready to go to a betting window.
A minimum bet consists of $2.00. You can pick a horse to win, place, or show – meaning that you are betting that the horse you pick should come in first, second, or third place. A safe bet for a novice bettor is to buy a Show ticket on a horse since you will win regardless if your horse comes in first, second, or third place. Be aware that to maximize your winnings, you should bet $6.00 on a horse. This is called betting across the board and you will receive money for your Win, Place, and Show ticket should your horse come in a winner.
There are many other more sophisticated wagers called Trifectas, Quinellas, Exactas, Pick Six, and Daily Doubles. Major payoffs can be achieved with a minimum bet of $1.00 or $2.00, but unless you have supreme beginner's luck, the wise course is to know your horses and their track records.