Little Known Facts about the Kentucky Derby
Did you know that the first running of the Kentucky Derby was held in 1875? Today we will be uncovering the little known facts about the Kentucky Derby as we get set for Kentucky Derby 2014. Horse racing has a diverse history and many people do not realize that the first Kentucky Derby featured 13 African American jockeys. The next 28 runnings of the Kentucky Derby also featured 15 African American winning jockeys. The last African American jockey to win the Kentucky Derby was Jimmy Winkfield who rode Alan-a-Dale in 1902.
Did you know that the Kentucky Derby winner receives a garland of 554 red roses? There have only been three fillies to win the Kentucky Derby with the last winner being Winning Colors in 1988. The Kentucky Derby has never been delayed or rescheduled due to Mother Nature.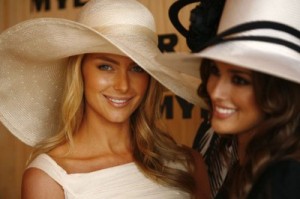 In 1892, only 3 horses were at the post making this year the smallest field to ever run the Derby. Previous to 1896, the Kentucky Derby was a 1.5 mile course. The track is currently a 1 ¼ mile trek for the horses. The Kentucky Derby was first televised in 1952 and has been televised each year since then. The fastest time ever recorded at the Kentucky Derby was by the legendary Secretariat who finished the race in 1:59 seconds. Secretariats record still stands to this day.