Other Louisville Attractions When Visiting the Derby
Visiting the Kentucky Derby in person is a dream that only a few people are able to make a reality. If you have that opportunity, it is one that you shouldn't pass up. However, taking a trip to Kentucky just for a single race may not be reasonable, especially if you have to travel from a long distance away. So, is there anything else to do in Louisville while you are there to make the trip worth your time? Absolutely, and here is a list of some of our favorite Louisville tourist attractions besides Churchill Downs.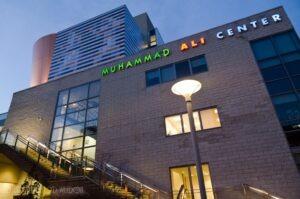 One of the top attractions in the city is the Muhammad Ali Center. Just like you can find a lot of sports history at Churchill Downs, you can find the same kind of experience at the Ali Center. Whether you love boxing or just sports in general, this is an experience you will remember for a long time. Another option for a day out on the town is the Louisville Museum, which is a great choice especially if you are traveling with children. Speaking of kids, the Louisville Waterfront Park is another excellent spot to allow them to get outside and enjoy the sunshine.
If you are one to be active while on vacation, Louisville has a number of great golf courses to experience, as well as plenty of trails for walking or jogging. By doing just a little bit of research into the life in and around the city, you will find that it is not hard at all to develop a vacation itinerary that includes far more than just the trip to see the 2016 Kentucky Derby.