Placing Your First Horse Bet Keep It Simple
It can be exciting to place your first wager on a horse race – but you will want to know what you are doing before spending even a single dollar on a bet. After all, why would you place a bet if you don't even know what you are betting on? By learning a little bit about how to bet on horse races, you can quickly have a better grasp of what options you have before stepping up to the betting window.
For your very first wager, the best idea is to keep it simple. There are plenty of 'exotic' wagers available at the horse track, but you may not yet understand everything that is involved with these options. Instead, opt for a simple bet that won't cost you very much money. In time, you will gain experience and you will be more comfortable stepping into the world of exotic bets.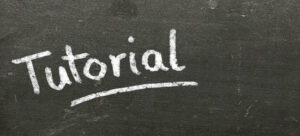 One good wager to get you started is called a Win-Place-Show bet. In this wager, you pick one horse that you think will at least finish in the top three in the race. At most tracks, the minimum amount for horse betting is $6 – $2 each for the win, place, and show. If the horse finishes third, you will the show bet and lose the other two. If the horse finishes second, you win both the place and show bet, while losing the win bet. Finally, if the horse wins the race, you will all three of the wagers.