See All of the Triple Crown Races in Person
2015 is a year that will never be forgotten in horse racing history. For the first time since Affirmed in 1978, the same horse won the Kentucky Derby, Preakness Stakes, and Belmont Stakes – known in horse racing as the Triple Crown. The horse to accomplish this feat was American Pharoah, ridden by jockey Victor Espinoza and trained by Bob Baffert. Will 2016 be any different?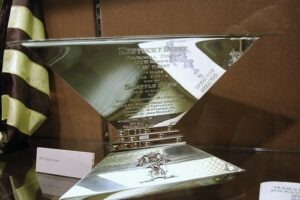 Thanks to the incredible feat that was accomplished this past year, many racing fans are looking forward to the 2016 version of the Triple Crown races. So, is it possible to attend all three of the races in person in a single year? Absolutely! While it will take some smart planning – and plenty of vacation time away from work – you can easily book a trip to see all three of these races run right in front of you. Even if a repeat of this year's Triple Crown isn't in the cards, you will have an experience that you won't soon forget.
The Kentucky Derby is held the first Saturday each May at Churchill Downs in Louisville, Kentucky. Two weeks later, the Preakness Stakes is contested at Pimlico Race Course in Baltimore, Maryland. Finally, the Triple Crown chase moves north to New York, where the Belmont Stakes are held at Belmont Park three weeks after the running of the Preakness. As you might suspect, the demand for tickets to the Belmont depend largely on whether or not there is a Triple Crown at stake – so you would be wise to get your tickets and accommodations early, in case another horse is attempting to match the achievement of American Pharoah. It truly is a treat to check out the 2016 Triple Crown races next year.