How Many Horses Will Todd Pletcher Put in Kentucky Derby
The name Todd Pletcher is synonymous with the Kentucky Derby because every year the favorite is usually a Todd Pletcher horse. So today we ask the question, "How many horses will Todd Pletcher put in the Kentucky Derby 143?".
One of the big storylines going into Kentucky Derby 143 is the fact that Todd Pletcher might be able to put 5 horses into the big race. Most trainers dream of putting one horse in the Derby. This year, Pletcher might be able to field an unthinkable 5 horses.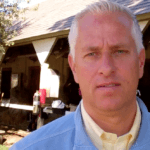 Todd Pletcher might able to sneak the following horses into the 2017 Kentucky Derby:
One Liner
Tapwrit
Always Dreaming
Sonic Mule
Malagacy
With a stable full of Kentucky Derby contenders, Todd Pletcher looks to win his 2nd Kentucky Derby race. Pletcher has certainly paid his due considering the fact that he was 0-24 in first 24 Kentucky Derby races. In 2010, Pletcher trained Super Saver, who won the Kentucky Derby at 8/1 betting odds.
In 2017, Pletcher's best chance to win the Kentucky Derby is Always Dreaming. According to Kentucky-Derby-Online-Betting.com, Always Dreaming is currently a 4/1 favorite to win the Kentucky Derby. Many horse racing fans believe that McCraken is the overall favorite, however Always Dreaming has become a hot contender leading up to the big race.
Could Todd Pletcher win his 2nd Kentucky Derby as a trainer? 2017 might be his best chance to secure another coveted Kentucky Derby win.