Kentucky Derby 143 Report
As preparation races were held a few weekends ago, so the horses did try to adapt to environment and surface. However, there were some surprises regarding those races; Hence, Fast and Accurate had received 50 points in Spiral and Sunland Derby. Also, amazing results from the Thunder Snow which had won 100 points in a UAE Derby.
In the Sunland derby, Hence did all his best to impress everybody in the auditorium and he succeeded. There were some records on this race, as he registered 103 BRIS Speed rating which is a significant improvement over his previous best 86. However, his competition here wasn't so good, so the only thing that is impressing in this appearance is the personal best record. Will Hence manage to keep its stamina and good form with other, faster and experienced horses remains a doubt until the big event.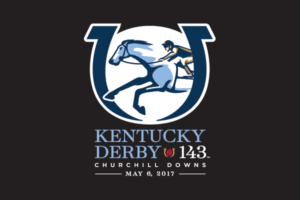 The thing with Hence is that he simply must remain strong and strive for first place because on many occasions we have seen some new young 3-year-old horses that had just come to the competition and did amazingly well. Just bear in mind that there will be some of those surprises this year. And we should expect even more for the main event…and all of the Triple Crown.
Pay special attention to the pre-game performance as this could give you some good indication of what is to come. Be up on the newest information as the trainers are indeed anxious to win that coveted trainer's reward.
However the situation in the lower rank UAE Derby is a bit different. There is one horse named Thunder Snow that had won a race, surprisingly finishing ahead of the unbeaten Japanese horse Epicharis. This is a third win in a row for Thunder Snow and we expect a lot more from him.m
His trainer, Saeed bin Suroor says that his horse is very capable of adaptation to new surroundings and that he believes Thunder Snow will do amazingly well as in this race. Trust is definitely there, but ability is the question? Well, we it's up to them to present us what are they exactly capable of and will a talented colt like Thunder really manage top cope with the pressure of the seven horse race, will Thunder manage to deal with new bulky terrain and a totally new landscape is open and we'll soon find out if we have a new rising star…