European Contenders For The Kentucky Derby 145
The road to Kentucky Derby 145 includes a series of prep races for European horses to qualify for the race. Also, these races are heavily wagers on. Over the years, European-based horses haven't had a lot of success at the Derby. However, that was expected to change last year with hopeful Mendelssohn going into the race with the second best odds to win. Next, the latest Kentucky Derby betting odds for European contenders.
Unfortunately, the $3 million horse was bumped out of the gates and finished last. This was conisdered a major upset. Also, in 2019 there are a few European contenders that will be trying to be the one to end the European futility at the Kentucky Derby. Below, the latest wagering odds on the top horses.
Royal Marine
One of the front runners to qualify from Europe and he currently leads the standings with 10 points. Royal Marine has won two of the four races he has been entered in and is expected to run in the UAB Derby in March.
Magna Grecia
This Irish thoroughbred followed up a second place finish at the Autumn Stakes by winning the G1 Futurity Trophy Stakes. The win helped him tie Royal Marine for the top spot with 10 points. These two are our top contenders. The Aidan O'Brien trained horse is considered one of the best three-year-old colts in Europe, but he hasn't raced since October.
Kentucky Derby 145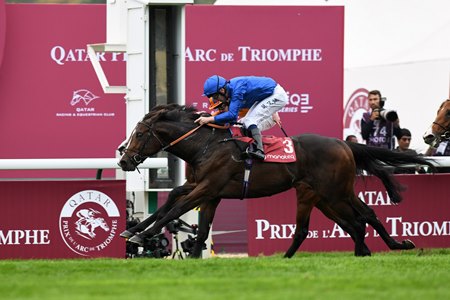 Mohawk
This is another O'Brien trained horse. He had a busy schedule last year, and won three of the six races he was entered in and finished third in another. He has not run in a race this year, but he is still tied for first place with points. Mohawk's odds will continue to change leading up to the Derby.
Japan
Therefore, like Mohawk, Japan hasn't run in a race since September. However, he looked good in the qualification races, winning two of his three starts. His schedule during Derby preparations have not yet been announced, but he is expected to run in the UAB Derby next month.
In conclusion, when it comes to Kentucky Derby betting it's best to wait for May.