Maximum Security's Success Surprises Trainer
On Saturday, Jason Servis-trained Maximum Security secured a place at this year's Kentucky Derby. This, with a surprising win at the Florida Derby. Defeating a couple of horses that were considered some of the top contenders at the upcoming 2019 Kentucky Derby odds. Learn more about Maximum Security below.
Also, after the win, Servis was both happy and impressed that his horse won the race. He was pleased with the way jockey Luis Saez approached the race.
"I watched on the TV over by the jock's room. For the reason that I watched the 11th race on that TV and my horse [Restoring Hope] won. So, I said, 'Yeah, I'm going back to that TV," Servis said. "When he broke and Luis decided to go and it looked like he was going to get the lead by himself. I said, 'That's good.'"
"Luis walked the dog. He backed them up. I have to give him credit. Think it had a lot to do with it," he added. "I'm not downgrading the horse, but Luis did a great job."
2019 Kentucky Derby Odds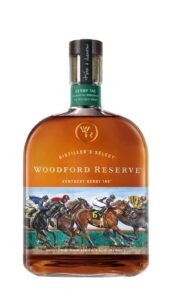 Furthermore, Servis did not consider Maximum Security to be a potential con tender for the Kentucky Derby and entered him in a $16,000 claiming race at Gulfstream in December for his debut.
"Candidly, if you read between the lines. There had to be a reason why I ran him for $16,000. Also, I glad I didn't lose him? Hell, yeah," Servis said. "Is he training good and sound? Yes. But there was a reason why I ran him for $16,000."
"I claim a lot of horses. If I'm claiming and I see a homebred, I figure they got what they were dealt. It wasn't like he was an $180,000 yearling." he said. "I was taking a shot. I didn't think he would be claimed." Next, complete 2019 Kentucky Derby odds.
In conclusion, if Saez and Maximum Security can pull off the win at Churchill Downs. This will be one of the most interesting storylines at the Kentucky Derby.