Betting Picks for the Kentucky Derby
Ready to boost your horse racing bankroll? We've compiled some of the best Kentucky Derby betting picks that you will find on the internet. Let's take a closer look at some of the possible outcomes for 142nd running of the Kentucky Derby.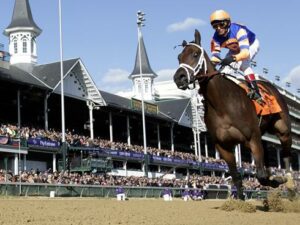 The Safe Bet: Nyquist
If you believe all the hype, Nyquist will be expected to run away from the Kentucky Derby field. If you're looking for a safe bet in the 2016 Kentucky Derby field, Nyquist might just be the horse for you. Consider only betting Nyquist in a win or a win/place wager.
A Risky Bet: Danzing Candy
Some horse bettors like wagering money on horses from the West Coast. Danzing Candy fits the bill and at an astounding 20/1, Danzing Candy is a horse that could surprise the field and finish in 1st, 2nd and 3rd place. Consider putting Danzing Candy in a win/place/show wager.
The Longshot: Outwork
Outwork is a horse trained by Todd Pletcher so you can be sure that this longshot has a chance to put together a good trip around the track. With Outwork, you can likely find the horse being priced in the 20/1 to 30/1 range. While Outwork isn't expected to win, the horse may be a good pick for your exotic wagers.