Kentucky Bluegrass
As horse lovers and Kentucky Derby goers know – its all about the horse. Well, almost anyway since what the horse eats is also a determining factor on winning and losing the derby. A quick lesson on bluegrass will help you understand the nature of horse racing as well. The history of the Kentucky Derby has taught us a couple of things; one is that the race is the most exciting 2 minutes in sports, and secondly it is usually a star studded event.
First, bluegrass is really not blue and it is not only the classification of banjo music. Real Kentucky bluegrass is a beautiful dark green grass with broad tipped leaves that grows about 18 to 24 inches tall. The other thing about this grass is that thoroughbreds thrive on it. Bluegrass grows especially well in Kentucky and other southern states because of the climate and because of the lime content of the soil that creates this rich nourishing grass. Lime raises the pH of soil and makes it "sweet" as the horse breeders say.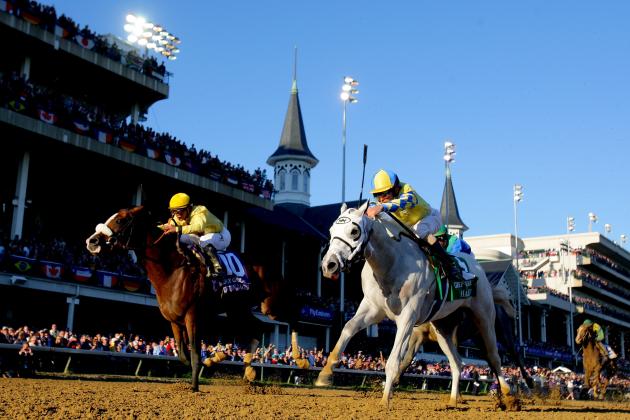 Turf grasses will not grow well in highly acid soils and many a gardener has had to add lime to balance out the soil condition. Luckily for some parts of Kentucky, it all comes naturally. The bluegrass region of the state generally is situated in central Kentucky – right around Lexington and just south of Churchill Downs. That's where the famous breeding farms of Kentucky such as Calumet Farms and Hill 'n' Dale are located. By the way, Hill 'n' Dale Farms is also the final resting place for the legendary racehorse and stallion Seattle Slew, winner of the 1977 Triple Crown and leading sire of such horses as A.P. Indy, Slew o' Gold, Landaluce, and many other offspring.
Each horse breeding farm is more picturesque than the other and if you want your fill of "horses, hooch, and history" as they say, and perhaps get a tip or two for the next Kentucky Derby winner, visit Kentucky soon. You won't regret it.