Best Jockeys of the 2017 Kentucky Derby
When it comes to horse racing many fans often neglect the importance that the jockeys play in the outcome of a race. This is why leading up to the 2017 Kentucky Derby we are previewing the best jockeys.
For some horse bettors, they believe that the jockey may have more to do with engineering a win than anything. Maybe there is a method to their madness. After all, several jockey's have won the Kentucky Derby in multiple years. 
Other jockeys seem to try year after year only to come up a little short. According to horse handicappers, here is a quick list of jockeys to watch at the Kentucky Derby.
Javier Castellano
With major wins in Breeders' Cup and Triple Crown races, Javier Castellano is always a threat to win the Kentucky Derby.  Castellano is known to bringing longshots across the finish line first.
 
Mike E. Smith
One of the most revered jockey's in the business, Mike E. Smith has been able to up fantastic wins over his storied career. Smith even has a win in the Kentucky back in 2005 riding aboard Giacomo.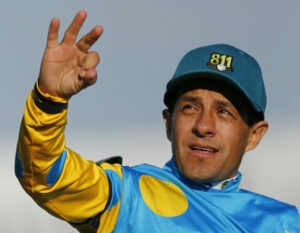 Victor Espinoza
You can't talk about jockeys who have won the Kentucky Derby without talking about Victor Espinoza. Many believe that Espinoza will be in the Horse Racing Hall of Fame someday, mainly due to his 2014 and 2015 wins in the Kentucky Derby on board California Chrome and American Pharoah.