Kentucky Derby Betting Favorites Returning To Track
With the 2019 Kentucky Derby drawing closer, the prep season is about to heat up. This means some of the early Kentucky Derby betting favorites to win will be back in action in the next few weeks. Also, giving us a clearer picture of which ones are the real contenders.
This week, Mucho and Roadster are two Derby favorites that have not run competitively since September. These two will make their return to the track in two separate races.
Roadster, who is one of the Bob Baffert trained horses expected to run the Kentucky Derby. This favorite won the MSW last July. Also, Roadster finished third to Game Winner at the Del Mar Futurity in September.
Kentucky Derby Picks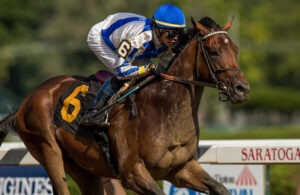 The three-year-old has been on the shelf since September because he underwent surgery for a breathing issue. He suffered a setback in December, which prevented him from training until the end of January.
Roadster has been able to train for almost a month and is expected to get back in action on Friday at Santa Anita Park and he will face stiff competition from fellow Baffert horse Dessman and John Sadler's Nolo Contesto.
Mucho ran three races last year, winning one and finishing second in the other two. Like Roadster, he also hasn't run in a race since his second-place finish at the Hopeful Stakes in September, but unlike Roadster, he has been able to resume training since the start of January and is expected to be in good form for this race. Enjoy these Kentucky Derby picks and predictions next week.
Due to his performance last year, Mucho is expected to be one of the favorites to win this week. If he does, expect to hear his name more frequently when the experts start to debate about the horses with the best chances of winning the 2019 Run for the Roses.