My Boy Jack Qualifies for 2018 Kentucky Derby
Keith Desormeaux is over the moon happy that My Boy Jack has qualified for the 2018 Kentucky Derby. Below we will review current Kentucky Derby 2018 betting odds.
My Boy Jack qualified for the 2018 Kentucky Derby this past weekend. This was thanks to a come from behind victory in the Stonestreet Lexington Stakes. The win gave MBJ 20 points, which brought his accumulated total to 52.  This was enough to earn him one of the 20 spots at the Kentucky Derby.
After the race, trainer Keith Desormeaux was pleased with the result because he not only has a horse in the Kentucky Derby, it will be his third consecutive year with a starter at the Derby.
2018 Kentucky Derby Betting Odds for My Boy Jack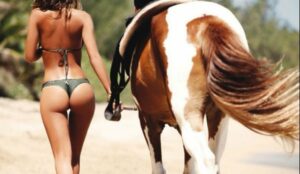 "Unbelievable. Everyone knows we came here to get points, and he got the job done today," said Kirk Godby, whose Don't Tell My Wife Stables co-owns My Boy Jack with Sol Kumin's Monomoy Stables.
"We're just thrilled. When I saw Kent bring him out down the backstretch and we were within six or seven lengths, I felt pretty good about it. I was just hoping he had the gas to get home in the short stretch."
Jockey Kent Desormeaux was also very impressed with My Boy Jack's performance.
"He was very, very comfortable in his stride, and that was pretty much a repeat of his last start," Desormeaux said of My Boy Jack. "Fortunately, I didn't grab a hot dog at the quarter pole, and that made the difference."
"He ate up everything last night and this morning he is very bright and acting like he didn't even run," said Julie Clark, assistant to trainer Keith Desormeaux. "He was a little tired after shipping here Wednesday, but now he is a happy horse."
They will ship My Boy Jack to Churchill Downs this weekend to give him some extra time at the track.
"We have a filly (Not Now Carolyn) coming in for the Doubledogdare on Friday," Clark said. "Even if she didn't come, I'd like to stay here a few more days and let him chill out."